The school and its three campuses are situated near to the suburbs of Lonehill, Fourways, Chartwell and Dainfern. The Preschool and Preparatory School are set on seven acres in the growing suburb of Broadacres. The High School campus is a mere 3km from the Preparatory School, on Cedar Road. (A morning shuttle bus runs from the Syringa Road campus to the Chartwell campus to accommodate older siblings.)
Security is of the utmost importance at Broadacres Academy. We prioritise the safety and well-being of our students, staff, and visitors. To ensure a secure environment, we have implemented control access boomed areas on all our campuses.
From well-equipped classrooms to advanced technology, we provide a modern learning environment that fosters innovation and growth. Our sport fields, courts and swimming pool are meticulously maintained and cater to a wide range of sporting activities, enabling our students to pursue their athletic passions. In addition, our playgrounds are designed with the utmost care to ensure safety while providing ample opportunities for exploration and physical development.
Our preschool learning environment provides a unique opportunity to inspire your child's natural curiosity and learning in safe and relaxed surroundings.
Our facilities include spacious, well-equipped classrooms, large and safe age-appropriate playground areas and equipment, a well-stocked library, and our interactive farmyard. Our little ones love interacting with the animals in the relaxed, natural learning environment.
The two and three-year-old classes have customised potty-training bathrooms in the classroom.
Junior Prep School Facilities
Learning spaces that extend beyond the classroom.
Our Prep School has movable learning spaces, outdoor learning spaces and communal learning areas. Each class is spacious with doors that lead outside, so that learning spaces are not just limited to the classroom.
New Senior Prep Campus - Coming in 2024!
We are thrilled about our bespoke Senior Preparatory campus development which breaks ground opposite the current High School campus. Situated in the Chartwell Conservancy, the Senior prep child is invited to reflect on their place in the world against the backdrop of ancient cultures and values, while equipped with skills to confidently navigate the ever-developing global future. This is a cutting-edge facility – complete with a SciTech lab for research, experiments and 3D printing.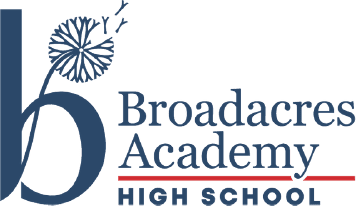 Senior Prep and High School Facilities
The High School campus includes a sports field, three tennis and netball courts, a basketball court and a full-size swimming pool (25m with 8 lanes). There are spaces dedicated to specialist subjects such as Music, Drama, Natural and Physical Science, Art and Design and Technology.