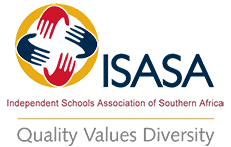 Experience the magic of our nurturing preschool learning community where curiosity and a love of learning bloom.
Our Preschool at Broadacres Academy welcomes children from the age of 6 months up to 5 years. We foster an exceptional learning environment that encourages exploration and natural, age-appropriate development. Our team of passionate and dedicated teachers' primary aim is to ensure that each child is loved, happy and thriving in a relaxed learning environment.
Our little ones flourish in our community where parents and school become family. Open communication and giving and receiving consistent feedback help to form strong relationships with all our parents.
Just like a loving home, the Preschool learning community is a safe, nurturing, happy space for each child who attends our beautiful school. We pride ourselves in the love that children experience when they are in our care.
Broadacres Academy is enriched with character, space, love, and an all over magical feeling.
Our campus exudes the welcoming atmosphere and essence of the original farm school that served the community for 35 years. The children absolutely love going for farm walks, learning about our environment, and feeding our farm animals.
At Broadacres Academy Preschool, our children are given every opportunity to learn through exploration and discovery. They are guided in diverse daily activities by their experienced and caring teachers. We believe that self-directed learning encourages children to become lifelong learners who never lose their natural love of learning.
You'll hear happy chatter and fun emanating from our preschool throughout the day as our little ones enjoy messy play, exploring different textures, art activities, music and dance, puzzles, stories, outdoor gross motor activities, and so much more.
We believe that learning is a journey of exploration,
A collaboration between learner and teacher,
Inspired by curiosity,
Guided by professional insight and commitment,
Grounded in community values,
And focused on the natural development of each child's potential.
Enrich their school day with fun.
Nurture a happy, confident child.
Develop a natural love of learning.